Our partner ecosystem includes the leading organizations providing strategic consulting, training & coaching and sales recruiting focused on financial services, healthcare, high tech, life sciences, manufacturing, and other industries.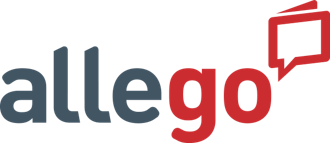 Allego
Allego is a sales enablement, learning, content management, and conversation intelligence company that uses AI-driven and seller-centric, with the power, agility, insight, to drive results in a hybrid world by equipping sellers with intelligent training, coaching, and content that engages and converts buyers.

Autobound
Autobound empowers sellers to increase email reply rate by generating individually personalized sales emails using AI. Autobound's B2B sales engagement platform is revolutionizing how companies sell using generative AI (think ChatGPT for sales).

Big Friends Consulting Partners
Big Friends Consulting Partners provides clients with consulting services and access to an extensive network to help build and scale your partner ecosystem to drive growth.

Demandfarm
DemandFarm helps Key Account Management teams bring Key Account Planning, Relationship Intelligence, and Opportunity Planning inside their CRMs while providing powerful analytics and insights for maximizing revenue potential from their Key Account portfolio.

Koridor Inc.
Koridor Inc. helps startup founders design, build, and grow their product – without breaking the bank by focusing on your business, not just the code by building tech-led solutions to digitalize and modernize companies to the 21st century.

Playboox
Playboox is a technology-first Sales Manager Enablement consultancy for Enterprise SaaS sales organization that leverages Salesforce-enabled playbooks to equip your managers to excel at deal coaching and your reps to perform optimally at each stage of your sales process

xAmplify
xAmplify is a partner enablement platform company that makes it easy to generate partner-led deals by giving you the ability to quickly and easily engage your partners by sending them pre-created campaigns.

Cross Oceans Technologies Inc.
Cross Ocean Technologies Inc. is an IT Consulting Services company focused on helping clients integrate various services into their business. 
EquitiFy
EquitiFy is a business consulting and services company that provides tailored strategies for every organization and execute through a series of culturally responsible and competent pedagogy, workshops, coaching, group facilitations and keynote speakers.

Enlightened Coach
Enlightened Coach is an executive leadership and sales transformation consulting company that leverages neuroscience-based coaching to drive greater business impact.

Sell better
Sell better is a sales training company that leverages instant access to the best sales trainers in the world to consistently build a big fat pipeline, drive more deals to close, & accelerate your career.

Toni Navy International
Toni Navy is a training and consulting company that delivers leadership training and HR consulting services to help small to mid-scale companies lead high-preforming teams.

TALSMART
TALSMART helps growing tech companies to "Turn More IT Salespeople Into Superstars" by imparting Sales Training and Recruitment services, specializing in Technology, IT and Software sector.

Peak Sales Recruiting
Peak Sales Recruiting specializes in providing B2B sales recruiting services for companies that need to quickly and confidently recruit account executives, sales managers, senior sales leaders and VPs, or entire sales teams.