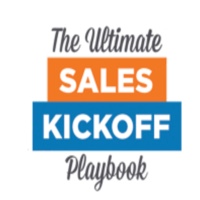 Sales Kick-off is a critical step in starting out your fiscal year strong!!!
It's even more critical that you maintain momentum month after month after your sales kick-off is said and done.
In this webinar, you'll hear from the former head of sales enablement from Salesforce, Marketo and Oracle, Roderick Jefferson, and Showpad head of sales enablement, Ryan Leavitt on the keys to planning executing and maintaining your best sales kick-off yet.
In this webinar, you will learn:
Keys to Success Pre-event, during and post-event
Engaging your sales managers
Building a culture of continued education
Check out the webinar for tips & tricks that will you plan for your most success SKO event yet!
PODCAST 18: How the Right Onboarding Plan Can Turbocharge Revenue Growth