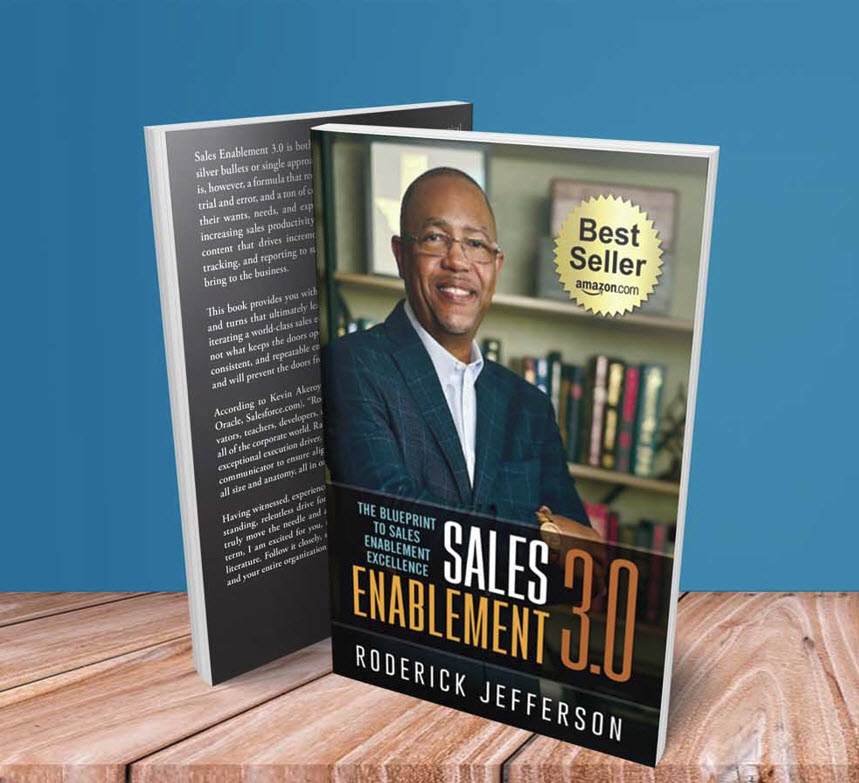 Sales Enablement 3.0 Is Both an Art and Science!
There are no magical silver bullets or single approach that will guarantee that you will be successful! There is, however, a formula just like any other success process, program, or tool that requires a combination of practical application, trial and error, mixed with a lot of conversations with Sales leaders to understand their wants, needs, and expectations.
At its core Sales Enablement 3.0 is an innovative approach focused on increasing sales productivity through a systematic, personalized, and collaborative approach designed to support buyers that will fuel the conversation economy! This book will provide you with a blueprint that will help you to navigate the twists and turns that will ultimately lead you to designing, deploying, measuring and iterating a world class sales enablement organization.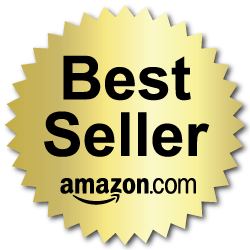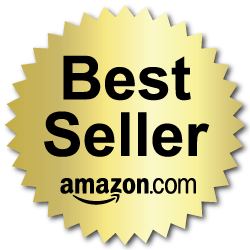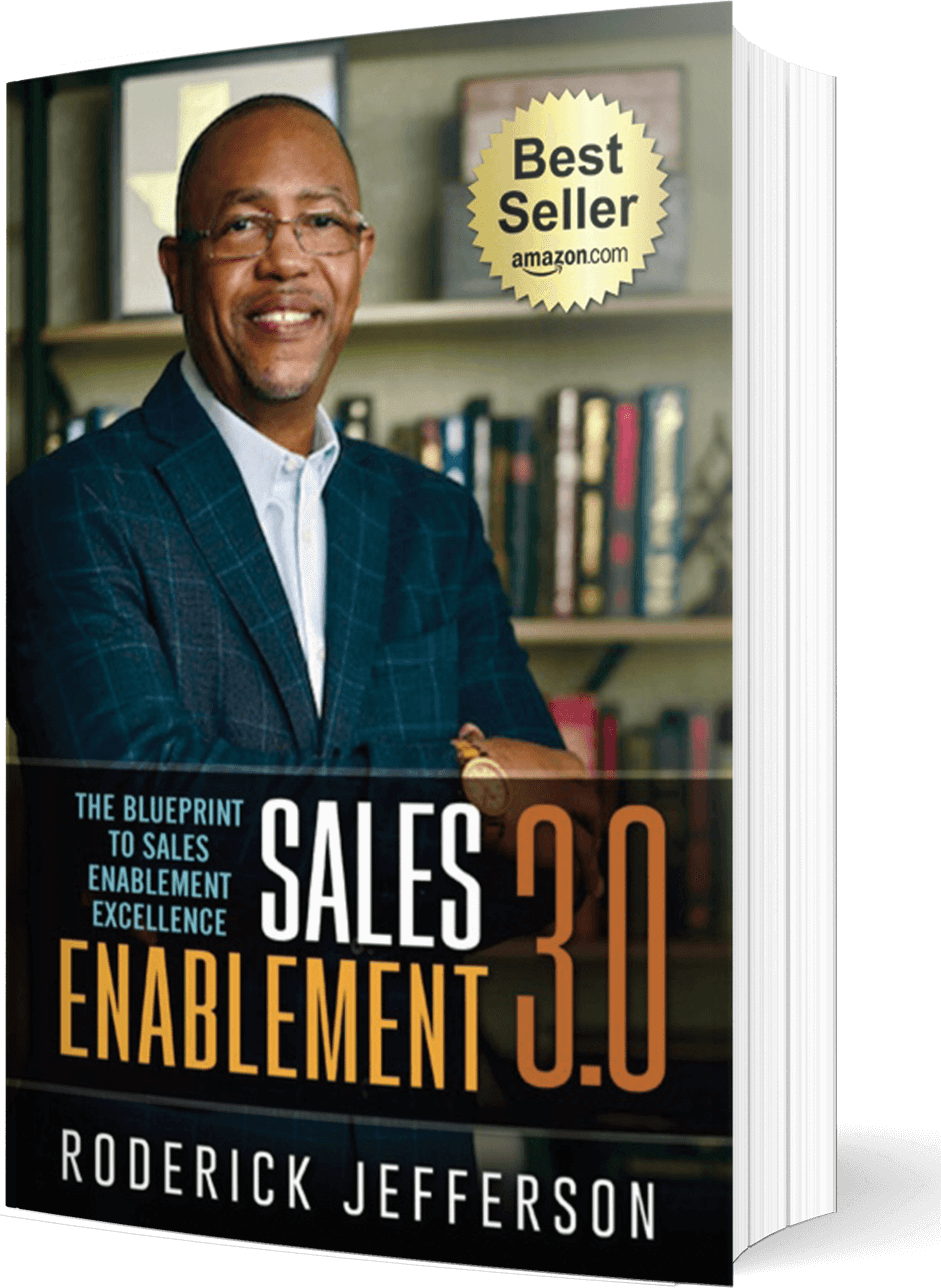 About the Author
Roderick Jefferson
Roderick Jefferson is a Senior Executive with 20+ years of sales leadership. Roderick is the author of the Amazon bestselling book, "Sales Enablement 3.0: The Blueprint to Sales Enablement Excellence." He is also an acknowledged practitioner and keynote speaker in the sales enablement space that understands how to create bridges between internal organizations to empower sales to exceed expectations. He has won numerous awards including being selected as:
• 2021: Sales Enablement Lifetime Achievement Award (Selling Power Mag)
• 2021 & 2020: Top 15 Sales & Marketing Influencer (LinkedIn)
• 2020: Top18 Major Leagues Sales Coaches Award (Lessonly)
• 2020 Sales Influencers to Follow (Morning Brew Media)
• 2019 Top 15 Social Media Influencer (Brainshark)
• 2019 Top 10 Sales Enablement Consultant (Sales Hacker)
• 2015 Sales Onboarding Program of the Year (SiriusDecisions)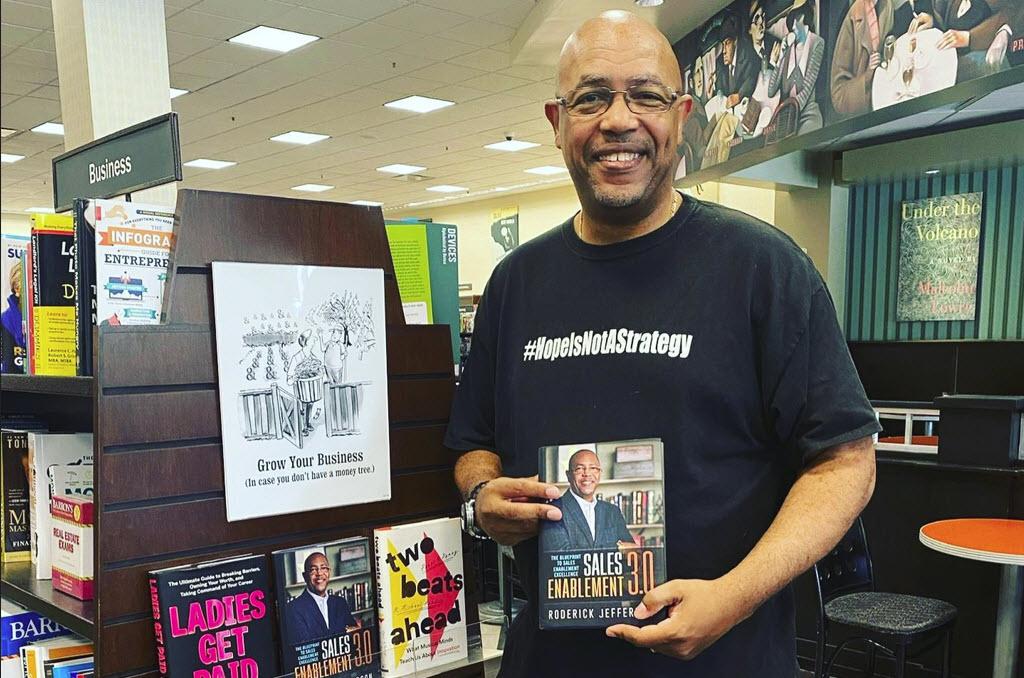 He is one of the founding members of the Sales Enablement Society. Roderick is also a member of several Advisory Boards, including Capella University, Autobound.ai, Sales for the Culture, KAM Alliance, Koridor, WINN.AI, and Selleration Inc. 
He has held a variety of executive leadership, sales, sales enablement, operations, and customer experience roles at Magnit, Netskope, Roderick Jefferson & Associates, Marketo, Oracle Marketing Cloud, Salesforce.com, 3PAR, Business Objects, NetApp, PayPal, Siebel Systems, & AT&T.